Your Solution for SEO in Sachse
Search Engine Optimization in Sachse, TX
Are you a local business owner in Sachse, TX? When someone searches for the services you offer in Sachse and the surrounding area, are they going to find you?
Studies have shown very few people will ever go beyond the first page of their search results. Some estimates are as low as 5%. If you aren't on the first page of the search results, most people looking for your service are not going to find your business. They will find your competitors, though.
Maybe you are using Pay-Per-Click to help drive traffic to your site. Did you know that only 20% of searchers will click on PPC ads? A well done SEO campaign can drive as much as 5 times the traffic to your site, at 1/3 of the cost of PPC advertising.
At Tailwind, it is our goal to help you drive organic traffic to your site through search engine optimization. Our tech team has helped over 11,000 businesses just like yours get first page placement with the major search engines. We're so confident that we guarantee mutiple new first page placements for our clients.
Contact us today, and let's get you some momentum!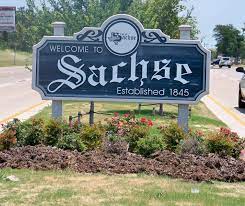 Call Today For Your Free Report!
We will audit your website and give you valuable information on how you can improve your ranking.
(214) 427-5788