Your SEO Experts in Murphy
Search Engine Optimization in Murphy, TX
Tailwind Digital Marketing is the leading SEO company in Murphy, TX. Our tech team has been providing SEO services since 1998, before Google was Google, and we know what works and what doesn't work. We help businesses just like yours be found on the first page of major search engines.
Here are some of the key advantages of search engine optimization for your Murphy business:
SEO helps you build your brand by telling people who you are and what you do.

SEO provides free traffic and is available 24/7. Pay-Per-Click ads go away when your daily budget is met, but your SEO optimized link will always be there.

SEO increases your credibility. Businesses with good content and first page placement are trusted as a valuable source of information.
We offer affordable SEO packages at reasonable prices. We do not require an annual contract, and we guarantee multiple new first page placements for all of our clients. Our tech team has helped over 11,000 businesses just like yours get first page placement. 
If you are a business owner looking for help with SEO in Murphy, you owe it to your business to give us a call. Let's get you some momentum!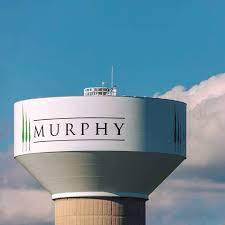 Call Today For Your Free Report!
We will audit your website and give you valuable information on how you can improve your ranking.
(214) 427-5788